Student Employee Appreciation Award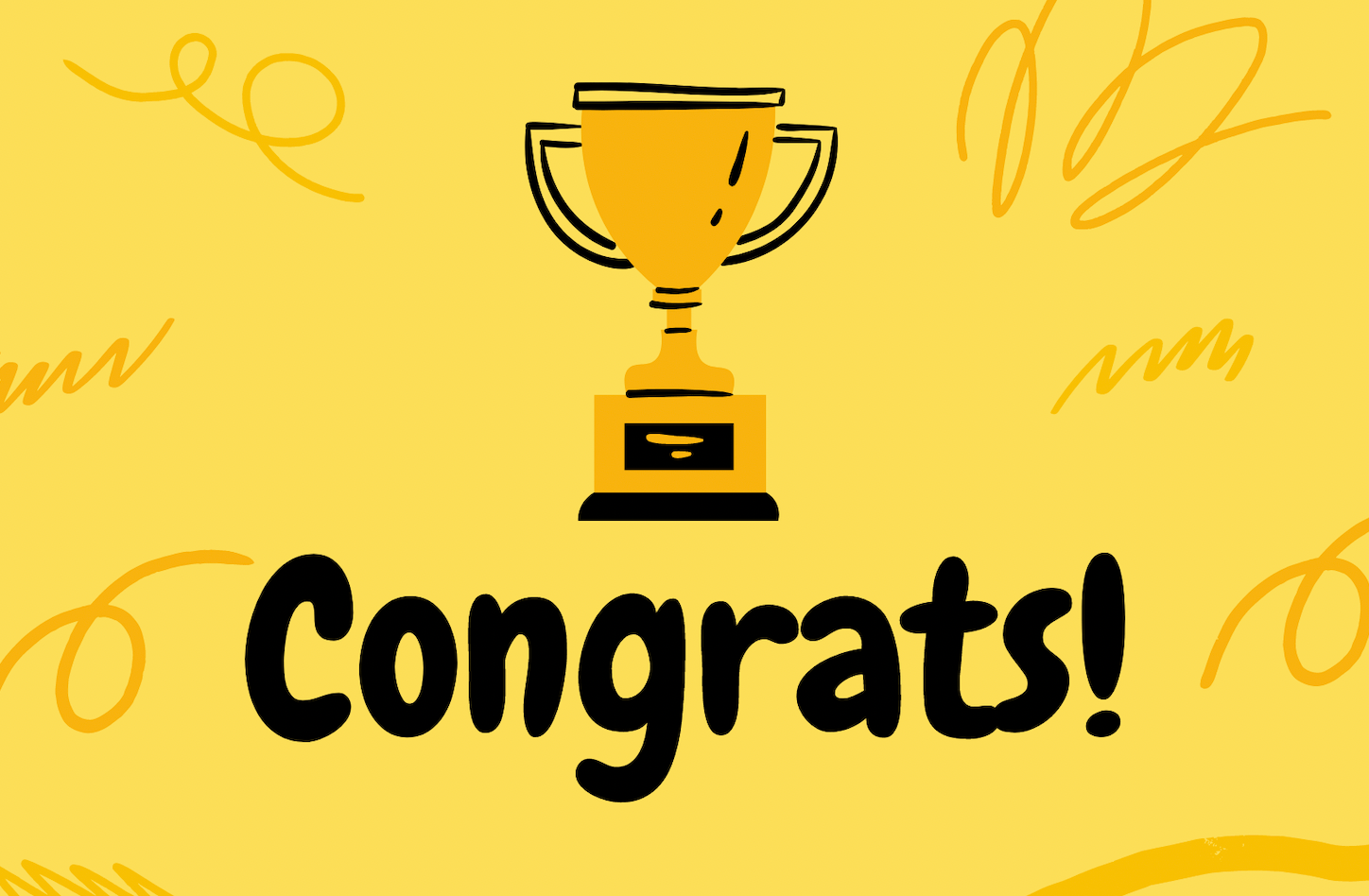 The Libraries and Learning Commons at the University of LaVerne, is pleased to announce our  Student Employee Appreciation awards. 
The Student Employee Appreciation Award recognizes individuals who contribute to the quality of student life and the University of LaVerne community.
Those chosen have demonstrated a significant impact on students in respect to involvement, engagement, or success along with commitment that is truly above and beyond expectations of their role. These employees have demonstrated outstanding dedication and contribution to the efforts and success in their respective departments within the Learning Commons.
Student staff are evaluated based on reliability, quality of work, initiative, professionalism, and uniqueness of contribution. 
On behalf of the Libraries and Learning Commons at the University of LaVerne, we are pleased to announce our Fall 2021 Student Employee Appreciation award winners.
Academic Coach: Jaydelle Herbert
Jaydelle was one of ASC's first Academic Coaches that were hired, and the support she has offered students, many who are first generation, serves as a model for her colleagues. She has an intense commitment to supporting students, both inside and outside of sessions, and Jaydelle has shown exemplary determination through a season that proved to be challenging academically, professionally, and personally. Although Jaydelle strives to pursue perfection, she recognizes this and is learning how to manage the stress that comes from performances that fall short of her standards. Equipped with a growth mindset, she is learning how to develop a healthy balance among the various areas of her life that require her time and energy, while simultaneously supporting students to the very best of her ability. Jaydelle is communicative, she recognizes her opportunities for development, and she is eager to grow. As a result, her rate of growth this semester–and her impact on students–has been a joy to observe.
ASC Promotions Coordinator: Miranda (Micky) Carrillo 
Micky conducts research, so they can contribute to and push efforts forward. Within the first three weeks of being hired, Micky helped redesign our interview process, led the interview, and made everyone in attendance feel seen and heard. They take risks having attended a promotional event in their first week and served as an excellent source of information to faculty, staff, and student visitors. Micky has proposed unique promotions events, campaigns, and strategies before they were even hired and has only ramped up since then. We look forward to every meeting and to the opportunity to be stretched by Micky's contributions.  Micky's quality of work, initiative, and professionalism, are qualities that indicate they are not "acting as they ought." This is who they are and how they move in the world and workplace.
Academic Technology Specialist: Bryan Haley 
This semester Bryan has taken the initiative of compiling material lists and began working with the Learning Commons Manager, Wayne, regarding purchases needed for the Makerspace. He also taken the initiative in getting programs (software) and procedures in place to increase efficiency workflows and machine maintenance. Bryan has made himself available any time to receive calls and provide assistance even when he is not scheduled to work. Bryan has become a mentor with his peers and is highly regarded within the Academic Technology department.
Academic Technology Software Developer: Daniel Reilly
Daniel really stepped up this semester and took charge of projects in a collaborative manner. He created a team to complete the projects.  Daniel enlisted staff members who practically knew nothing about how to do a task, taught them, and worked with them as a group to do the project, instead of just doing everything by himself as a one-man army.
Communication Specialist: Melody Arriaga
Melody has displayed great leadership and investment within the Communications Specialist position this semester. She continually goes above and beyond, not only in supporting the Communications Specialist group but her peers as well. She is always innovative, dedicated, and committed to enhancing the Libraries & Learning Commons' services, and she does so with great enthusiasm. 
Consultant: Lyndsey Taylor 
Lyndsey is an extraordinary consultant. She is well-practiced, always eager to support students, and is very skilled in supporting undergrad and graduate students alike at the university. She routinely contributes to discussion during staff trainings, and her timely and consistent communication and adherence to departmental procedures is much appreciated. Lyndsey is reliable, hard-working, and the students she supports continually return for her assistance, expressing how much she has helped them to grow in their skill sets and confidence. The Academic Success Center is fortunate to have Lyndsey as a Writing Consultant and appreciates the depth of support she consistently offers the campus community!  
Data Assessment Specialist: Jenna De Leon
Jenna manifests a lot of self-initiative and ability to work independently.  She has mastered several advanced skills using MS Access and Excel to create data reports and shows a keen eye in the design/layout of tables and graphs to represent the data we are working with.  The results of Jenna's efforts are truly top-notch.  We have been fortunate to work with Jenna this Fall.
Information Specialist: Monica Edaburn 
Monica is very reliable, and consistently cheerful when interacting and helping the Library and Learning Commons patrons. She has also gone above and beyond expectations by learning and helping with our Interlibrary Loan services, helping to get our patrons the articles and books they need. 
Student Initiatives Specialist: Aaron Fong 
Aaron's commitment to ASC outreach and promotions, as well as support for Consultants, is to be recognized and celebrated. Aaron routinely steps outside of his comfort zone in order to support the needs of the ASC and its staff members, and he remains flexible and open in order to meet the needs of students he serves through Business consultations. As a part of the ASC leadership team, Aaron demonstrates collaboration and his ability to work well with others, always finding ways in which he can contribute to ASC efforts. His contributions are thoughtful, well planned, and intentional. The ASC is grateful to have Aaron on the leadership team, as his presence and skill set is an enhancement to ASC efforts and strategy! 
Student Learning Assistant: Daniela Salazar
Daniela has served as an SLA since Fall 2020, and the support she offers inside and outside the Spanish classroom continues to grow and further develop with each semester that passes. Daniela is not an SLA who routinely will use the same materials she has used previously; instead, she takes into account the unique learners in each class she supports, and she adopts her materials and resources for that specific population. She is creative in her approaches, reliable, has repeat students who seek her support, and the faculty who work with her express how much they learn from her. Daniela's level of support she offers students is superb, and she stands as a model for what impactful SLA support looks like at ULV. The ASC recognizes the great impact Daniela has had on Spanish courses at ULV, and is appreciative of Daniela's willingness to mentor others so they can continue this same level of support once she graduates–thank you for your service Daniela!
Congrats, everyone!
---