Student Employee Appreciation Award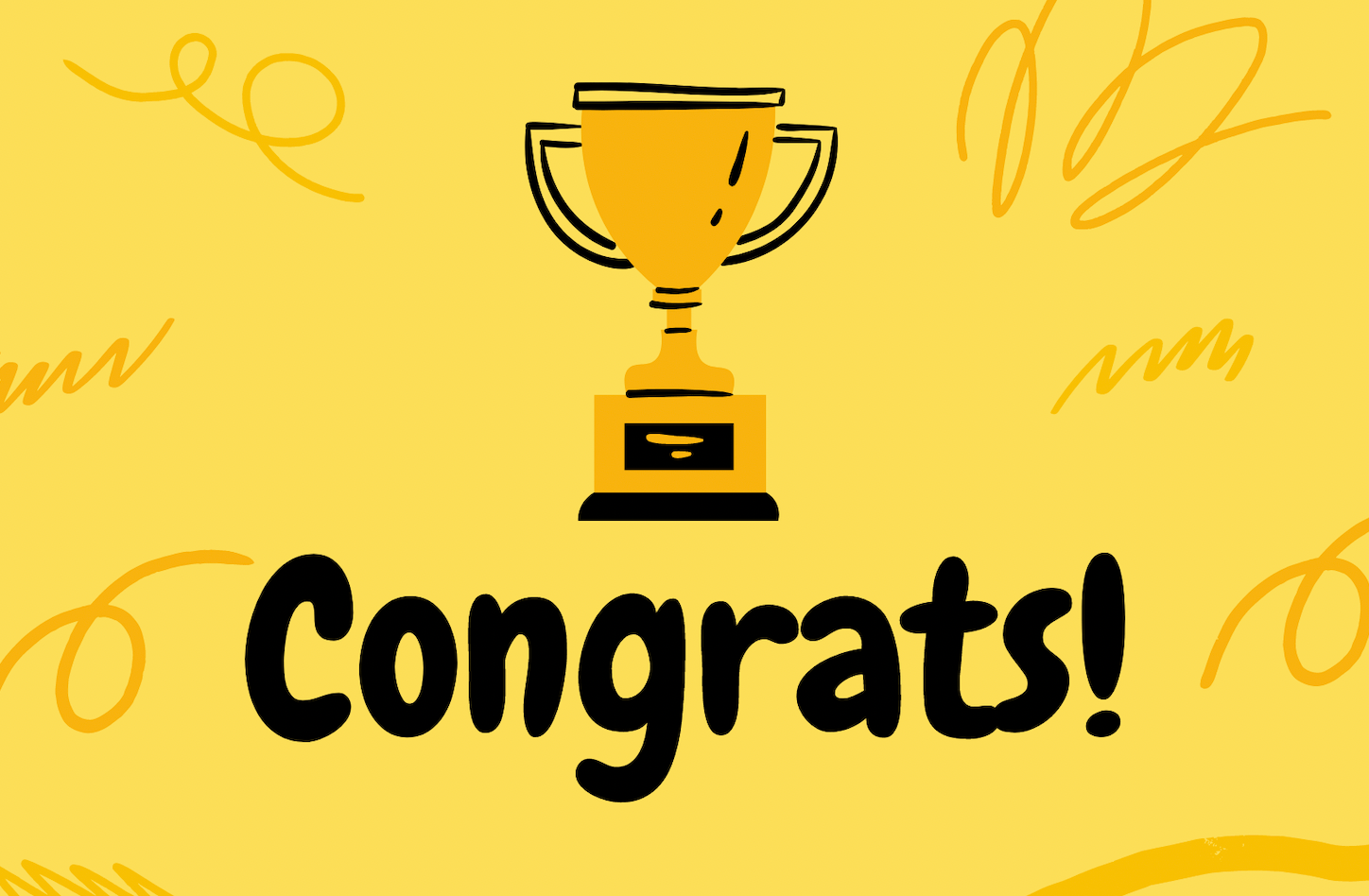 The Libraries and Learning Commons at the University of La Verne, is pleased to announce our  Student Employee Appreciation awards. 
The Student Employee Appreciation Award recognizes individuals who contribute to the quality of student life and the University of La Verne community.
Those chosen have demonstrated a significant impact on students in respect to involvement, engagement, or success along with commitment that is truly above and beyond expectations of their role. These employees have demonstrated outstanding dedication and contribution to the efforts and success in their respective departments within the Learning Commons.
Student staff are evaluated based on reliability, quality of work, initiative, professionalism, and uniqueness of contribution. 
On behalf of the Libraries and Learning Commons at the University of LaVerne, we are pleased to announce our Fall 2022 Student Employee Appreciation award winners.
Academic Coach: Danna Dacillo
Danna has served as an Academic Coach since Fall 2021, and during this time has shown tremendous growth and development. She supported many academic reinstatement students this semester, as part of a new collaboration with Academic Advising at the university. In Danna's service, she consistently sought support when challenges occurred, was always communicative regarding the progress of her student caseload, and was always attentive to the needs of her students. Danna has grown exponentially in this role over the past year, and we are so grateful for her service to ULV students and to Academic Coaching support. Though we will miss Danna as she fully commits to her role with ASULV, we look forward to seeing how her leadership at the university continues to grow and have even more impact on ULV students. Thank you, Danna, for your service!
ASC Office Assistant: Halle Fronberg
Halle began this fall as an ASC Office Assistant, and her work has demonstrated her ability to go above and beyond in all that she does. In this newly created position, Halle has been instrumental in creating processes as well as systems that encourage efficiency, collaboration, and communication. She displays knowledge regarding ASC services and supports, always steps up to help with anything that is needed, and is always assisting with anything and everything professional staff need. Halle's service and skill set within the ASC has not gone unnoticed, and her leadership is commendable. Thank you so much, Halle, for showing initiative and commitment within the ASC, and for helping our vision for this position become a reality. We appreciate you and your hard work!
Academic Technology and Software Development Specialist: Matthew Ball
Matthew has served in this position for over a year. Matthew has demonstrated a strong work ethic and dedication to learning as he made significant strides in project development for our OpenBCI project. He is also very knowledgeable with 3D printers and even helped fix some that were breaking down. He exemplifies the type of students that work in the Makerspace and he continues to show his talents in project development. Thank you, Matthew, for your service to academic technology for the university and for Libraries & Learning Commons!
Communication Specialist: Melody Arriaga
Melody has been a Communications Specialist for the last three years. She is a is a hard worker, creative thinker, and go-getter. In addition to her work ethic, Melody is kind and positive. She is a team-player and serves as a model for her colleagues. Melody regularly contributes ideas for Libraries and Learning Commons events and promotions, assists with curating library displays and guides, and so much more. She is always willing to go above and beyond to help faculty, staff, and students, whether she is helping at the front desk or out in the community at a promotional or informational session. Melody has even taken on the task of assisting another division within the Libraries and Learning Commons to ensure data is complete and accurate for the library's Esploro research database. Thank you, Melody, for your dedication, commitment, and impact you have made within the Communications Specialist team and within the Libraries and Learning Commons – we appreciate you! 
Tutor: Elias Gennaoui
Elias has served as a tutor for the ASC for almost 3 years. He tutors all upper division biology and chemistry courses, and has eagerly taken on the sole drop-in tutoring for these subjects, always working with 4-5 students simultaneously. Despite personal setbacks, Elias has continued to offer exemplary support for all students he serves and demonstrates his commitment to the ASC. He is welcoming, accommodating to students, and always shows up with a genuine smile and suggestions on how to further support students in the ASC. Thank you, Elias, for your steadfast commitment to students, the ASC, and the university community. Congratulations on graduation – you will be missed!
Data Assessment Specialist: Mia Alvarez
Mia has served as a Data Assessment Specialist for just over a year. Since starting, Mia has grown in knowledge and confidence and has excelled this Fall in the tasks she was often engaged in.  Mia's ability to problem-solve and attention to detail makes her a stand-out student worker who is completely trustworthy and reliable.  Thank you Mia for your contributions this semester to the Libraries & Learning Commons!
Information Specialist: Airreell Hannan-Tena
Airreell has served as an Information Specialist for just over a year. She has been one of the most reliable student workers, is often willing to fill in when there are gaps in student coverage, and has been working diligently to help implement the library's new faculty research database, Esploro. Thank you, Airreell for your commitment to the Information Specialist position and all whom we serve!
Makerspace Technician: Lauren Lazos
Lauren has served as a Makerspace Technician for just over a year. Lauren has earned this award for her leadership and kindness while onboarding some of the new students with workshops, software, and 3D printing. She goes above and beyond with the work that she puts into the Makerspace and while this award can go to everyone in the Makerspace, her hard work has made her a standout student. Thank you, Lauren, for your willingness, initiative, and service to the Makerspace!
Student Initiatives Specialist: Haley Almaraz
Haley has served in the Student Initiatives Specialist position since the beginning of Fall 2022. Prior to that, she was a standout writing tutor who earned this promotion. Within her service, not only does she support students across the curriculum with their writing and research projects, but she also supports student employee development through onboarding new employees, providing training, and also providing mentorship. She is communicative, reliable, and works independently, showing initiative and exemplary service for the ASC. Thank you, Haley, for your leadership and your commitment to the level of service you provide!
Student Learning Assistant: Cassandra Tafolla
Cassandra has served as a Student Learning Assistant for Physics courses during Fall 2022. In this role, she has led group tutoring sessions, has worked with students during individual office hour appointments, and has offered classroom support. She has been reliable and focused on offering superior service to the students and faculty she works with. Thank you, Cassandra, for serving as the epitome of a productive SLA. We appreciate you!
ASC Promotions Coordinator: Ella Laigo
Ella begin as an ASC Promotions Coordinator this fall, coming in as a freshman to the university. During this time, not only has she been reliable and hardworking, but she has made a major contribution to the ASC by designing a new internal logo for the department. She has displayed creativity, genuine attention to the work she completes, and enthusiasm for the department she supports. Thank you, Ella, for your major contribution to the ASC that will remain, even after your departure from the university!
Congrats everyone!
---