February Database of the Month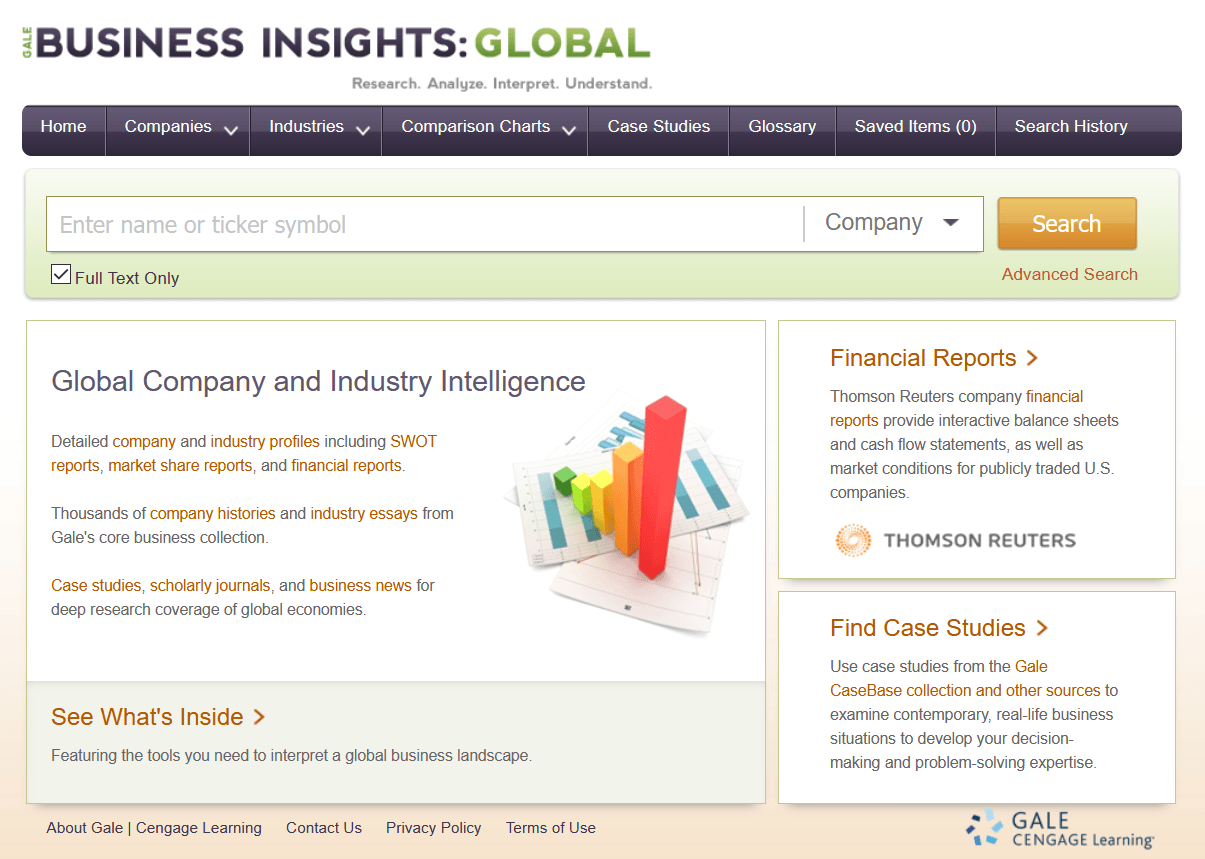 Our Database of the Month for February is Business Insights: Global!
Business Insights: Global delivers comprehensive international business intelligence. It includes Global Histories, SWOT Reports, Thomson Reuters Company Financials and Investment Reports, Market Share Reports, and Industry Research Essays.
Business Insights: Global offers:
Thousands of global company, country and business topic overviews featuring detailed information as well as interactive rankings and statistics, with quick links to associated content.
A profile for every UN recognized country.
Full-text articles from academic journals, business periodicals, newswires and other media outlets.
Hundreds of economic and business indicators that allow for analyses of economies, companies and industries.
Case studies from Gale's CaseBase as well as from publishing partners worldwide.
You can find Business Insights: Global and other library databases on the Databases page.
---